Kids TaeKwonDo In Round Rock
Start Off Right With Tiger Cubs TaeKwonDo!
Here at Round Rock TaeKwonDo, we understand the importance of instilling good habits from a young age. That's why we've developed a special program for children between 5 and 7 years old to help your kids learn TaeKwonDo early.
Fill out the short form on your screen to learn more!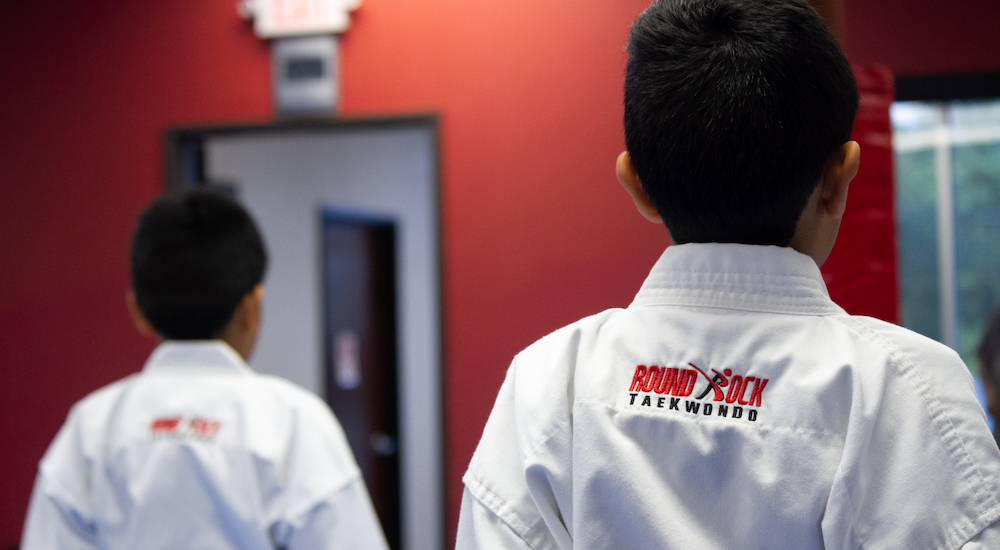 What To Expect In Tiger Cubs TaeKwonDo
Learning happens so fast when your child is young! We take advantage of this fun and exciting time to help establish great traits in the most developmental part of your child's life.

Enroll in Tiger Cubs and you can expect:
Heightened focus and attention spans
Increased self-confidence
Improved coordination and movement
Enhanced self-awareness
Tiger Cubs Prepares Your Child For More Exciting TaeKwonDo
Often, this class provides an introduction to structured learning environments. While learning Martial Arts in a fun space, we'll be helping your child along the way! By helping them follow step-by-step instructions, working in partners and in groups, and using attention strengthening expectations, we help your child learn proper social skills and how to self-correct in different situations.
We can assure you that Tiger Cubs can provide:
A safe and fun environment in which to learn
New and challenging experiences
A strong foundation throughout your child's life
Exciting ranks of achievement to track how much they've grown through TaeKwonDo
Tiger Cubs at Round Rock TaeKwonDo Is The Greatest Start
Fill out the short form on your screen to learn more!