Round Rock TaeKwonDo for Adults and Teens
Advance Through The Ranks At Round Rock TaeKwonDo
Whether you're interested in advanced self-defense skills or prefer to use martial arts training to gain strength, agility, and fitness, Round Rock TaeKwonDo can help you achieve your goals.
Fill out the short form on your screen to learn more today!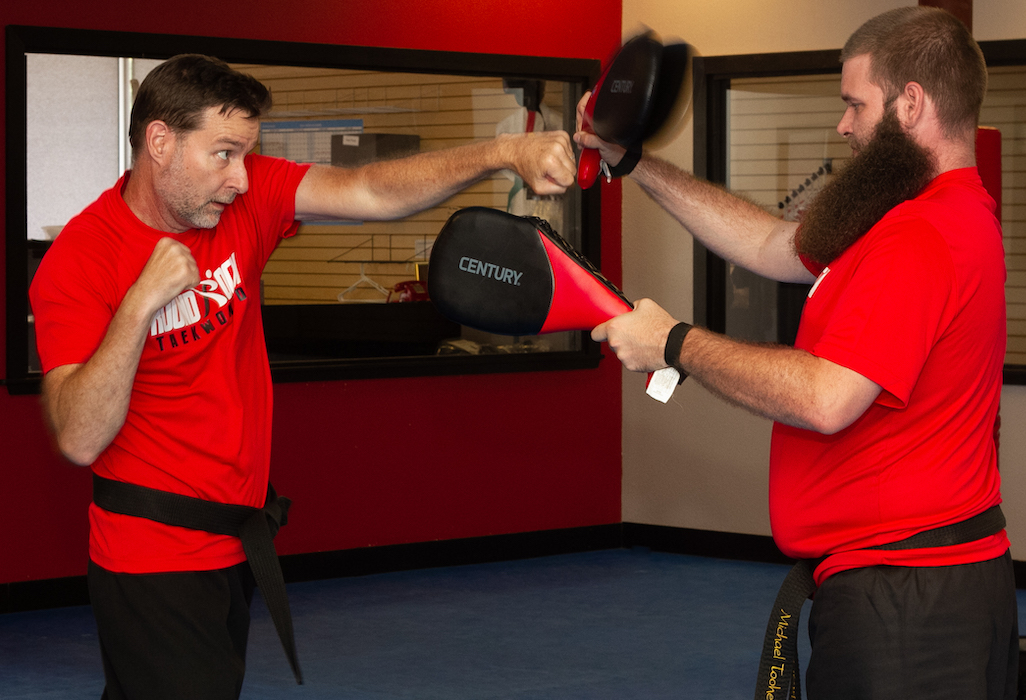 As You Age, TaeKwonDo Becomes More Challenging

Our TaeKwonDo Program for Teens and Adults is designed for people of all skill levels age 12 and up. Self-defense and athleticism are both priorities, but we emphasize leadership, self-discipline, and self-confidence.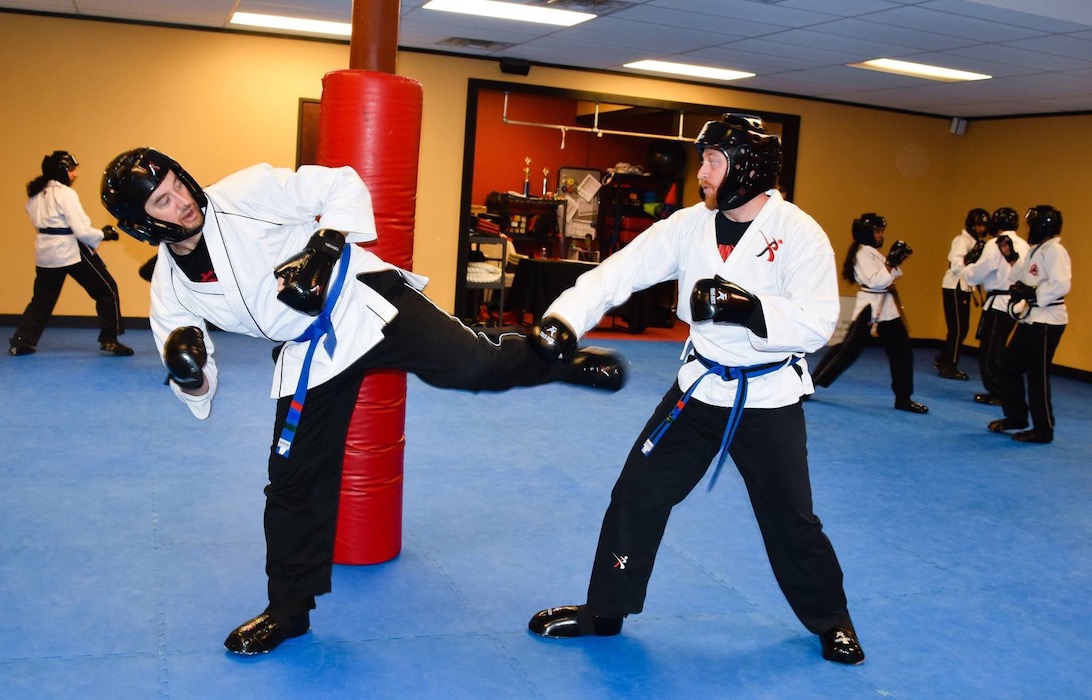 Participating in TaeKwonDo can help you:
Build muscle and tone your body

Increase your athleticism, confidence, and self-awareness

Feel comfortable defending and protecting yourself

Learn how to control your emotions in stressful situations
Learn More About Your Self and Your Body With TaeKwonDo
As a means of achieving total physical fitness, controlling weight, relieving stress, or adding an exciting new dimension to your life, training at Round Rock TaeKwonDo offers you a safe, professional environment for achieving your goals. No matter how old or what shape you are in, we have a class for you.
Fill out the short form on your screen to learn more today!